The Adams Single Malt Whisky Collection
Our curiosity for innovation and experimentation has led us to create a true liquid embodiment of our spirit and our Glen Ireh surroundings.
Embark on a unique Tasmanian single malt whisky journey and venture into the world of Adams Distillery.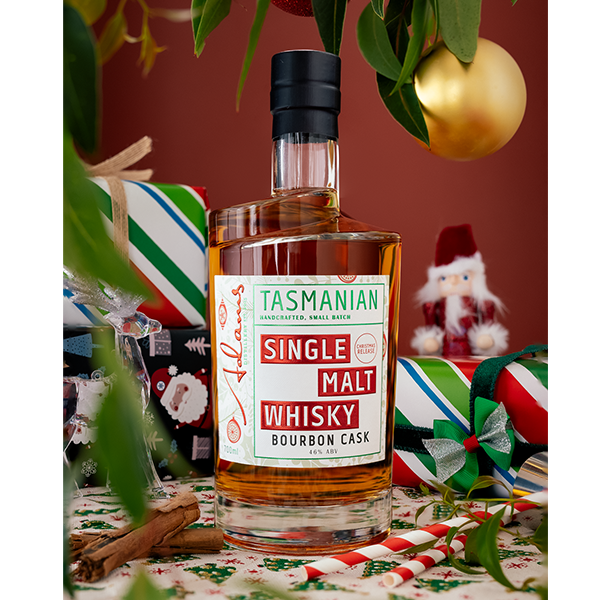 Our Past Whisky Releases
Christmas Release - Bourbon Cask Single Malt Whisky
With aromas of sweet vanilla notes, subtle oak, and a little toffee and honey flavours, toffee, and hints of chocolate on the palette.
Past Whisky Releases