Signature Series 42%
42% ABV / 700ml & 200ml
Regular price
$135.00 AUD
Regular price
Sale price
$135.00 AUD
Unit price
per
Sale
Sold out
DESCRIPTION
With ex-Bourbon casks forming the base of this Single Malt Whisky, we have spiced up and enhanced this Signature Series by hand-selected ex-Port, Sherry, Maple Syrup, Tipo Jerez, and Pinot Noir casks; these casks balance this Whisky with some exciting points of difference. This diverse range of casks developed multiple layers to explore, enjoy and showcase what Adams Single Malts are known for.
Adams Signature series is the staple of Adams Whiskies, created to give an easy drinking and approachable pour for every occasion. This Whisky is rare in its ABV, there are two sweet spots, 42% ABV and for those more daring 59% ABV.
Tasting Notes:
Aroma – Hints of Christmas pudding, allspice, and dried fruits lead to glimpses of cracked vanilla bean and burnt orange peel, bold, rich, and sweet on the nose.
Palate – A gentle, soft mouthfeel with Bright citrus and chocolate, mid-way getting a tasty Sherry spice influence and a balance of Oak coming in with some sweet maple delight.
Finish – Moving from front to back giving a well-rounded and balanced finish, gingerbread and creamy caramel linger giving a long length to each mouthful.
42% ABV
Product of Tasmania, Australia
Share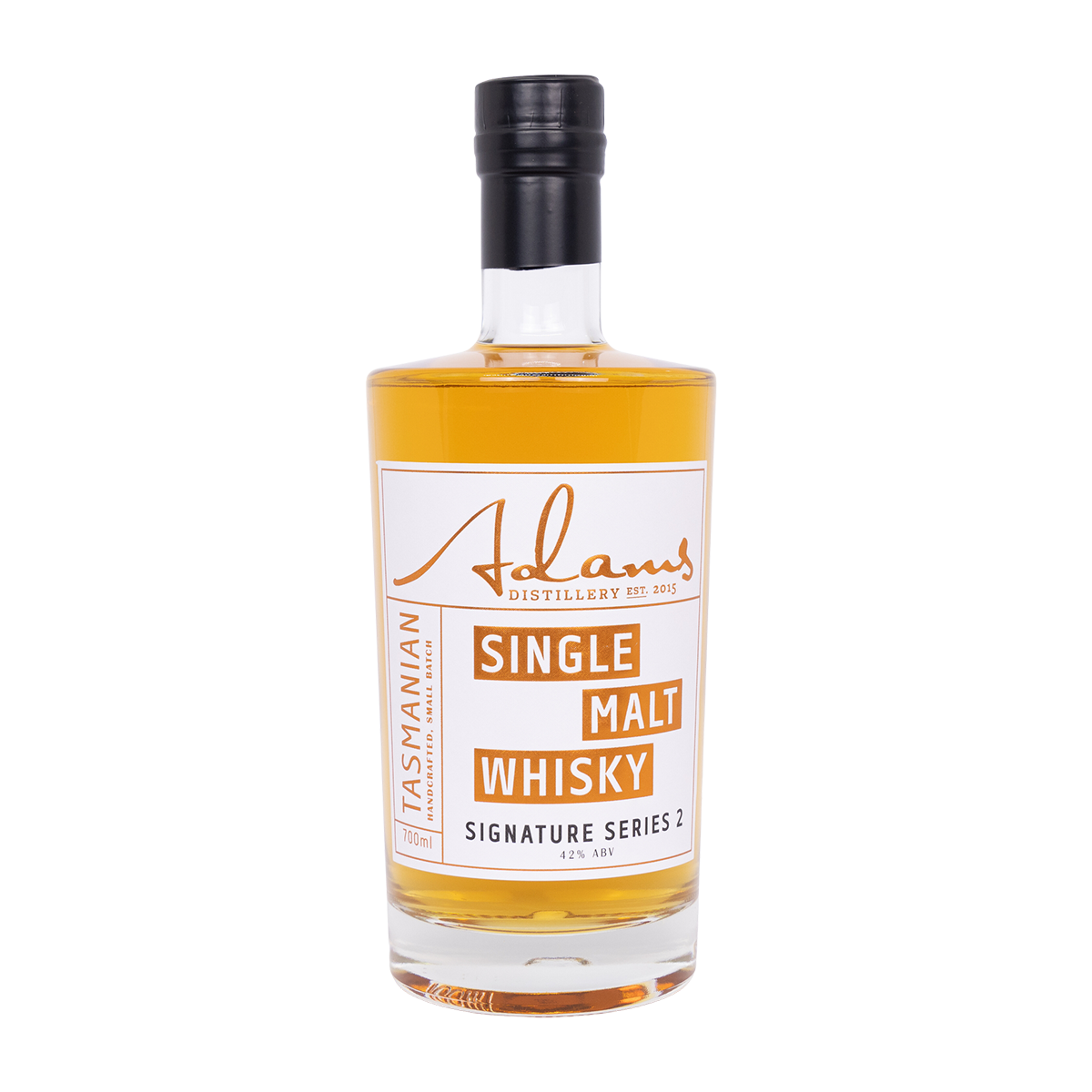 Our unique "Sloshing" process
Is a valuable contributor to the outstanding quality, natural colours and singular aromas and expressions of Adams single malt whisky.
Learn more about "Sloshing"