Turbo Gin
58% ABV / 700ml
Regular price
Sale price
$89.00 AUD
Unit price
per
Sale
Sold out
DESCRIPTION
Adams Turbo Gin - Navy Strength is not for the faint­ hearted; we have taken our core ingredients to a new level of excitement and complexity.
This raging bull of a gin is no imitator; strong robust flavours will give way to a subtle smooth finish with hints of pepper and lime.
Enjoy neat, over ice or perfect for a Dry Martini.
Inviting floral and basil herb aromas rise and lead onto a large and welcoming flavoursome palate of juniper and lemon sweetness that keeps delivering impressive characteristics. A well-crafted example.
- IWSC 2022
Awards
> 2022 92pts Silver Medal - IWSC
58% ABV / 700ml
Product of Tasmania, Australia
Share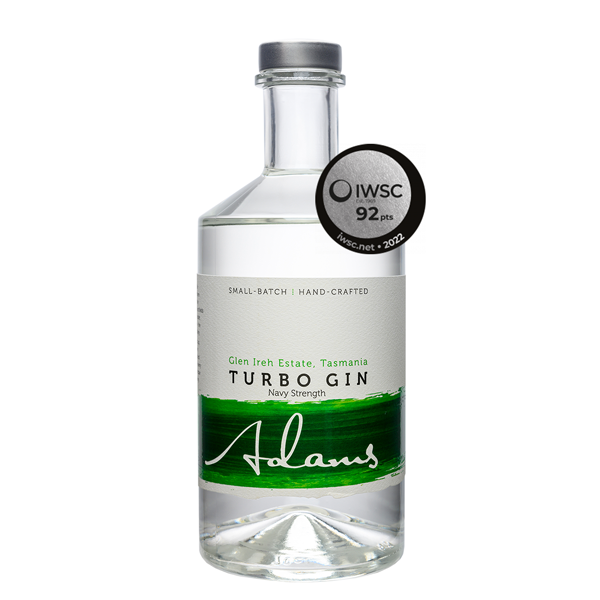 Cocktail Inspiration
"Negroni" Cocktail

Recipe
25ml Adams Turbo Gin
25ml sweet vermouth
25ml Campari
Ice
Slice of Orange

Method
1. Pour Adams Turbo Gin, vermouth and campari inot a mixing glass or jug with ice. Stir well until the outside of the glass feels cold.

2. Strain into a tumbler and add 1 large ice sphere or some fresh ice, and garnish with an orange slice.